THE YELLOW BULLET


I cycled into Dresden early in the morning, and stopped in a small bakery in the district of Pieschen. It was unusually cold early that day, and the prospect of a hot beverage and a freshly baked delicacy was simply irresistible. There were a few bake shops that were already open, but this one caught my attention because of a strange looking yellow bullet-looking bicycle that was parked just outside.
​
​
I came inside and ordered a big cup of coffee, a cheese croissant and a glass of orange juice. There were quite a few guests enjoying their early bird meals, but the owner of the yellow bullet was easy to recognize. He wore stretchy black pants and a yellow cyclist T-shirt. He was in his mid to late-fifties, and although his thick nicotine-stained mustache suggested he was a heavy smoker, he was in top physical form. When he was done with his coffee, he went outside to light up a smoke. I asked for the check, paid, and headed outside to ask him about his cool looking bike-projectile..

Achim and the yellow bullet

His name was

Achim

, and he, like me, was on a long distance bicycle trip. A couple years ago he was in a mobility fair in southern Germany, when he came across a similar bullet-bike in a stand. It didn't take him long to find a similar model online. He was so impressed by his newly acquired two-wheeled wind-piercer that he has ever since biked to work every day: 100km round trip!! Including this exercise in his daily life made him feel younger and more at peace with himself, he said, and now he couldn't even imagine going back to his old car days. While he was telling me all of this, I could hint a flicker of infatuation in his eyes. No wonder,

Achim

had fallen head over heals for this stunningly slick

blonde

!

As he pedalled away, I approached my bike, which had been lurking around the corner. "Don't you be jealous, you bamboo beauty" I told her "the bullet babe was cute, but you are the prettiest of them all". We strolled down the road hand-in-handlebar making our way to Dresden's city center.

DRESDEN

722 British Royal Air Force bombers and 527 US Army Air Forces carried out four devastating air raids that dropped over 3900 tons of high explosives over Saxony's capital in February 1945: Dresden took a beating during the Second World War. Much controversy surrounds the scale of the attack, claiming it disproportional to the military strategic value of the city. Dresden was, quite simply, bombed to the ground. Though I am not trying to question the motives that lead to such a brutal

military

intervention, from an architectural perspective it was truly a shame that it ever happened.

Dresden after the 1945 bombings. (©AFP/ GETTY IMAGES)

Although it might never fully regain its former glory, Dresden has resurrected from its ashes and stands tall as a reference of the 18th and 19th century European cultural landscape. I took a day off to sip in as much of the city as I could before pedalling further south towards the Czech Republic. I stayed at a friends place who lived near the Blaues Wunder (Blue Wonder), a bridge that crossed over the Elbe and owes its name to the erratic paint that was applied to it which, originally meant to be green, decayed due to sunlight and quickly faded to blue. From here, I strolled down the Elbenradweg (Elbe Bike Way), the same bike path I had been cycling for the last days, towards the city center. This paved way was just as enjoyable on foot as it had been on two wheels. I admired the Albrechtsberg Castle, the sights of the city center from the river and the many bridges that link the northern and southern parts of the city. A jewel of baroque architecture, this stretch of the river, called the Dresden Elbe Valley, was awarded the World Heritage Status in 2004. Sadly, due to the construction of an ultra modern 4-lane highway bridge near the town center, the UNESCO decided in 2009, only for the second time in history, to strip Dresden of this status.

Dresden's historic city center at sunset.

Aside from admiring the city's architecture, I was specially keen on observing how functional the bicycle infrastructure in the city was, and I was sad to find out that it was several steps behind what I had experienced in other German cities. Although the town center and the roads nearby the train stations had appropriate bicycle lanes, as one cycled away from these hot spots, the cycle paths became either non-existent or intermittently appeared for a few meters in the most random streets. My day off came to an end. It was time to get some sleep, before the trip continued.

LOVELY DINNER

Thomas and Karin woke up refreshed in their recreational vehicle that morning. They had purchased it 3 years ago and had put it to good use already with expeditions to Iceland and different vacation trips in Germany. That morning, their mobile home was parked in a camping atop the Struppen Hill, some 50 km away from Dresden. The couple detached their bikes from the back rack and went out for a day tour of the nearby Sächsiche Schweiz (Saxon Switzerland), a conglomerate of over 1000 climbing peaks very popular for climbers and hikers.

As dawn approached, the couple made their way back up the mountain to where they had parked their RV. As they were ascending the last section of the steep hill, they saw a man on a bamboo bike and a funny bright orange helmet asking an old lady for a glass of water and directions to the Struppen Camping.

​

"It's not far away" said Thomas, "we are going in that direction, you can come with us". The three of them slowly pedalled up the last metres of the hill until they reached the camping grounds. Thomas and Karin went to their car, leaned their bikes on a nearby tree and enjoyed the views of the Struppen valley. A few minutes later, and on his way to the toilette, Thomas encountered the orange helmet man from the hill as he was unpacking his overloaded bicycle. All the other campers in Struppen were mobile home owners, and seeing as this was the only person who had ventured up the hill to sleep under a carp, he kindly asked: "would you like to have dinner with us?". The man's eyes gleed with joy. "Why yes, thank you!", he said, "all I have left to eat are a few muesli bars!".

Karin and Thomas set up a camping table next to their mobile home and got out some bread, spreads, peppers, beer and wine from southern Germany. Many of their neighbours had connected their satellite dishes, as the German and French national football teams would duel for a place in the European Football Championship final that very evening, but after a day of bike riding, there was nothing more appealing to the cycling couple and the orange helmet man than sitting down under the stars, enjoying food, drink and conversation.

Candlelight with Karin and Thomas.

​
TERRIBLE SLIME PARTY


I said goodbye to Karin and Thomas and thanked them for their generousity as I headed back to where I had parked my bicycle. Although I had only had two glasses of wine, I could already feel its warming effect on my fingertips and the drowsiness on my eyelids. "I am going to sleep like a baby", I though to myself. I got my tent, sleeping bag and inflatable mattress out of the back rack of my bike and proceeded to set camp for the night. As I unrolled my tightly packed tent, however, I noticed there was something unusual about this now mechanized procedure. The tent did not unroll in one single smooth motion, as it usually does, but got stuck half way. As I attempted to unroll it again, pushing it with my hand, I felt something downright disgusting on my fingertips. This was not the nice tingling sensation from the wine, it was something else. Something slimy, viscous and thick. I got out my flashlight and pointed it to my half unrolled tent: I almost vomited at the sight.


Two nights ago I had pitched my tent behind an abandoned warehouse. At the time, I had momentarily allowed my head to replay some of the horror films I had seen in the past, and what terrible things might happen to a silly camper who decided to overnight in such an unwelcoming location. Motorized axes, wax-museums, creepy men with bad acne scars and even Freddy Kruegger came to mind for a moment before I fell asleep, imaginary threats fueled by a mind overexposed to Hollywood productions. There was, however, a very real threat creeping towards my tent at that very moment: slugs.


Attracted to the moist air emanating from within, a crew of thug slugs decided to come to my tent and party for the night. They found their sweet spot just between the outside cover and the inner layer and had a grand time dancing their slimy buts to the beat of my rythmic snoring all night long. It must have come as a terrible surprise to them, when at 5 a.m. my alarm went off. I had been afraid of being caught camping on private grounds and wanted to get out of there before sunrise. It was still quite dark when I got out of the tent and started packing my things. The party slugs must have known what was coming, and started hurrying to get out of the tent. Slugs, however, are not know for their velocity, and, being still inebriated from a night of excess dancing, they were slower than usual. It was too late. I collapsed my tent, unaware of the slugs "running" for their lives within it, folded it and started rolling it as compactly as I could to make it fit into its case. The poor partying slugs got crushed by the weight of compacting polyester, industrial plastic and metal zippers.

Bitter end to the slugs' slumber party.

Had I noticed what had happened right at that moment, it might have even been funny. Had I noticed a day after, it would have been disgusting, but entertaining. But I had taken a day off in Dresden and had slept in a comfortable bed that day while the remains of the slugs were rotting away inside my tent. It was exactly 43 hours after the glutinous creatures' tragic end, that I had bid Thomas and Karin goodbye, unpacked my bike and unrolled the horror. Luckily the inside of my tent was slug-free, but the dark brown stains that remained after I cleaned the rotting slurpee of crushed slugs smelled of old fish and sour milk.


I had a big day coming, as I would cross my first border getting into the Czech Republic and I wanted to get as close as possible to Prague, which meant pedalling well over 100km. I needed to get a good night sleep, so I got into my sleeping bag and prayed to the Greek god Hypnos to take me quickly to the land of cotton-candy smelling dreams.
​


I---------------I

​


Dear reader, thanks for visiting our blog, please leave us your comments below!
​
We are trying to raise funds to get the 3000REASONS documentary produced, so that we can share this wonderfull story with the world. You are most welcome to help our crowdfunding efforts under the following link:

www.gofundme.com/3000reasons

​Thank you!!

HEADING TOWARDS THE RIVERBANK

I woke up in the middle of the woods. Having slept in a different location every night for a few nights in a row, I was a bit confused when I opened the tent's zipper and didn't recognize where I was. Thick foliage lay on the ground (which made for an excellent natural mattress) and as I saw my bike leaning on a nearby tree I started remembering how I got there.

The day before I had almost made my way to the banks of the river Elbe, but as tiredness started creeping in that evening, I had decided to find a place to pitch the tent. I saw a man on a bike with two red panniers on the back-rack riding in front of me. I sped up, caught up with him and asked him if he knew any camping grounds around there where I could spend the night. He said the closest was some 20km away, but that I could just do "wild-camping" for the night in any of the nearby forests. "Just be sure to walk a good 100m away from the road, where nobody will see you, and you will be fine. People here do it all the time". I had planned to do this kind of wild-camping in other countries, but not in Germany. Here is why.

​

Many

countries'

regulation on camping on public grounds is either non-existent or very lax. Germany does have a law (of course) covering the topic of pitching tent-like structures outdoors. However, as annoyingly specific and non-interpretative as German laws are, there is definitely a loophole when it comes to camping on public grounds. The problem lays on the description of what constitutes a tent, a yurt, a tarp or a portable canvas (some of these being allowed, and some not)… it is quite open to interpretation, and thus the law cannot be enforced without the benefit of the doubt. One thing is made very clear though, for obvious reasons you CANNOT pitch a tent on biosphere reservoirs… Other than that, it's a grey area. How grey? Well, since I have never done this before, it seemed pretty damn dark to me… like

Gandalf's

unwashed, travel-worn robes bathed by a dim light in a dark underground mine. I guess once I have my own cathartic experience, this grey will also turn to a lovely shinning white (

ok

, done with the Tolkien reference… I couldn't resist the temptation… sorry).

Until that day I had camped at "official" (another word for subject to charge) camping grounds, but as dark-grey as the law seemed that evening, I was too tired to care. I hopped off the bike, pushed it a good 100m into the forest, found a little nook and pitched my tent.​

Camping in the woods

The next morning, after coming to my senses and remembering how I got there, I packed my bags on the bike and pushed it back to the road. This kind of lodging felt strangely satisfying, it gave me a huge sense of freedom. I was not too far from the small town of Jüterborg, where I briefly stopped to restock muesli bars, fruits and bread, before pedalling on south towards the river Elbe. It didn't take too long before I reached Prettin. Here, I had seen on the map, there was a ferry that crossed to the other side of the river, where the Elberadweg (Elbe Bikepath) would take me all the way to Dresden riding upstream. There are plenty of bridges that cross this river, but crossing by boat is just so much cooler. For a mere €1,00 (+€0,50 for the bike) I enjoyed a voyage across these mild waters, landing safely on the southern banks not 2 minutes later. It was here that the most spectacular day of riding thus far started.

Ferry at Prettin over the river Elbe

UP THE ELBE TOWARDS DRESDEN

The Elbe Bikepath runs over 1000km, from the river's mouth in Cuxhaven (in northwestern Germany), over Hamburg, Magdeburg, Dresden and well into the Czech Republich. From the ferry-crossing I would bike to Dresden, covering a little over 100Km. This snippet was enough to appreciate how fun, exciting, functional and beautiful a bike path with proper infrastructure can be.The Elberadweg is very well signaled and runs parallel to the river, which brings one a certain kind of comfort, as having the river next to you continually confirms that you are riding in the right direction.

A few Km down the road I met Paul, a septuagenarian bike enthusiast from Stuttgart. He rode at an incredible pace, considering his age, and since we were going in the same direction, we decided to bike together to the next town, Torgau. Actually, I think it was me who unilaterally made this decision. I hadn't had a real conversation in the last days, I felt like chatting and Paul looked like he could have a lot of interesting things to tell. Although it took a dozen questions to extract a non-monosyllabic response out of him, my silly banter eventually grew on him and he started telling me interesting things about his life.

Paul had been an engineer who was now retired. He loved cycling, so once a year he packed his touring bike, took it with him on a train and set off to discover a new bikepath in Germany. Each year and for each bikepath he would ride for a week before taking the train back to his hometown. He would keep doing this, he said, for as long as the legs would allow it. He had been all over Germany, and knew the national bike path network like the palm of his hand. I wondered in how many countries there would be enough intercity-bikelanes for this to be a hobby that could be sustained well into retirement age. I asked Paul if he had ever cycled outside of Europe. "I speak two languages, German and Swabian (a German dialect)" he said. "I wouldn't dare go to another country. I did once cycle a 4 day tour on the French side of the River Rhine with a friend. But each night we would cross to the German side to sleep!".

As we approached Torgau, Paul told me this was the place where the Soviet and American troops met for the first time just before World War II ended, in which was later called Elbe Day (April 25th, 1945). This constituted a considerable milestone during the war efforts, signaling the inminent defeat of the Nazi regime, who's capitulation came within the fortnight. Paul's day of cycling ended here, where he had arranged lodging for the night. We said our goodbyes and I continued cycling up the Elbe.

Paul from Stuttgart and a plaque in Torgau commemorating Elbe Day.

Although my plan had been to take two days to reach Dresden, I somehow couldn't stop cycling. I initially wanted to find somewhere to camp around the town of Riesa, a few Km up the Elbe from Torgau, but was too mesmerized by the Elbenradweg's winding beauty that I continued pedalling on. Until that point, the Elbe Valley had been quite flat, with wide-open skies. On both sides of the river endless fields of maize and wheat wove a patchwork quilt of amber and green. However, once I cycled past Riesa, an actual valley started to take shape, the steepness of its walls increasing proportional to how many Km I was riding upstream. Soon I would reach Meissen, the capital of German porcelain. I found a stand where an old man sold self-made quince juice and took a little breather to enjoy the refreshing sweet nectar.

It was already 9pm by the time I arrived at Meissen. Settled in a valley of now impossibly vertical walls, this small town, sometimes called the "craddle of Saxony" is guarded by the imposing castle of Albrechtsburg and the adjoining cathedral . As I approached the city, the sun was right on my back, creeping behind the twisting valley I had just pedalled through and rewarding everything in front of me with an embellishing golden glow. The castle, a pretty sight as it is, was doubly beautified with the fading sunlight. Sadly, I didn't have time to linger, as it would be dark soon and I hadn't yet found a place to camp.

The sun over the river Elbe at my back as I crossed the bridge in Meissen.

Excited by the previous night's "wild-camping" experience, I was now in search of a forest in which to set camp for the night. Getting out of this densely populated valley was necessary in order to find a forest big enough for me hide in. There was a problem though, as the above mentioned impossibly-vertical walls, that had so beautifully framed the idyllic town of Meissen, now became impossibly annoying, as getting out of this valley was a feat for highly experienced mountain climbers without an elephantine bicycle to carry. I was forced either to turn back and ride downstream for a few km to some forests I had seen on the way, or keep pushing up the valley towards Dresden. I didn't feel like undoing one single meter I had accomplished that day, so I just kept riding up the river, hoping for a small forest to appear in this narrow canyon.

(If you are not my mother, keep reading. If you are, skip to the next paragraph):
The night started to take over as my tired legs were screaming for some sleep. 10Km after I left Meissen, and not having found any forests, I settled for second best: I pitched my tent behind an abandoned warehouse and hid my bike with some old plastic I found laying around. The place was dusty and smelled of old tires, but I had two impenetrable layers of protection: my tent and my sleeping bag. Inside this mini-world I was safe and cozy. I ate my remaining müsli bar and fell asleep within minutes. I woke up the next day, unharmed, excited to ride the few remaining Km up the valley to arrive in Dresden.

(Addendum for mother):
The night started to take over, but my legs, fit and strong felt no pain. 10Km after I left Meissen, an older couple saw me cycling down the road and invited me to their home. They had a son my age, who recently married and moved with his wife to the neighbouring town. They offered me his old room for the night, and cooked a lovely dinner for me. We had champignon-creme-soup, roasted lamb, asparagus with hollandaise sauce, quail eggs and strawberry cheese cake for desert. Their neighbour, Helmut, had come over for dinner that night. He was a top-notch accordion player, who had learned his skills in the Vienna conservatory. By the fireplace, Helmut played a tune as the couple sang me an old German folklore song while I drank hot tea. I fell asleep on the couch. I woke up the next morning to the smell of coffee, covered in a self knitted blanket as the last remaining logs were still crackling in the fireplace. I was excited to ride the few remaining Km up the valley to arrive in Dresden.

Helmut, the accordion player.

I---------------I


Dear reader, thanks for visiting our blog, please leave us your comments below!
​
We are trying to raise funds to get the 3000REASONS documentary produced, so that we can share this wonderfull story with the world. You are most welcome to help our crowdfunding efforts under the following link:

www.gofundme.com/3000reasons

​Thank you!!


Three. Two. One. Go!!

The idea popped in my head some 3 months ago, in the middle of the night. I woke up aroused by it, excited to see how this could be done, what gear I would need, how long it would take, what route would be best… It was a simple idea, and yet, it has taken me months to get ready for it: get on a bike and ride across Europe, from the city I live in, Berlin, to the town I grew up in, Torrelodones (right next to Madrid) and along the way find out what efforts are being done to support and promote the use of the bicycle as a viable transport alternative in Europe while making a film documentary about it.


Althoug I could write half a Bilble worth of material on how to get ready for a trip of this magnitude, I will get into the preparation part of the trip in a later post, right now I am too excited about the fact that the trip is already on the way! So let me tell you, dear reader, what I envisioned when I planned this bicycle trip across Europe and what the first two days have been like:


THE TRIP:


The idea, as mentioned above, is quite simple: hop on a bike with everything I will need to lead a nomad "semi-comfortable" life for two months, and ride the 3000km that link Berlin and Madrid. Throughout the 6 countries that I will ride through (Germany, Czech Republic, Austria, Italy, France and Spain), I will interview citizens, government representatives and bicycle initiatives to find out the benefits of sustainable transport and a healthy lifestyle.


FIRST DAY:


Last Saturday (July 2nd) I set off from Berlin. Around 15 people came along for the first leg of the trip: 30km to Potsdam, an idyllic burgeous town neighbouring Germany's capital. Given the fact that it was raining cats and dogs on that day, I was positively surprised to see that so many people came to ride along. I was, admitedly, quite nervous. No, that's an understatement. I was VERY nervous. Having spent countless hours researching, preparing, planning, and training for this trip, it was quite unavoidable to be that jittery on the parting day. So I was incredibly thankful to have so many people there during the first kilometres, as I could focus my attention on having friendly conversations, as opposed to having my brain go bananas worrying about things like: "are you REALLY SURE that you packed everything you need for the next two moths?", "how many times are the tires going to puncture?", "how is your weak knee going to deal with the endless mileage?", "how do you say I am hungry in czech, or where is the toilet in Italian?"….


The rain subdued a few minutes after we took off, and it lead to a very enjoyable ride to Potsdam. Upon arrival we improvised a picnic, and, having a few bike fanatics among us, we shared bicycle stories, ate and enjoyed the views of the Tiefer Lake and the Babelsberg Park.


I pitched my tent in a nearby camping ground, got into my sleeping bag and tried to go through all the beautiful moments that day had brought… it didnt really work, I was asleep within seconds, exhausted from a day full of emotions.


SECOND DAY:


The last of the remaining entourage went home this day, and so I was, for the first time, alone on the road that lay in front of me. I hopped on the bike and rode for about 2 km, before taking a prolongued stop: I realized the bike was really heavy. I think in my excitement the day before I hadnt quite noticed this, but riding a "naked" bike and one that is fully loaded makes a world of difference. It is difficult so steer, balancing the bike at lower speeds is tricky, picking up speed is a challenge and so is breaking! My bamboo bike had felt so impresively light and maneauverable the weeks before, and now I had to get used to a whole new riding style. It was here though, just 2km away from Potsdam, 32km away from Berlin, that it hit me: the trip has started! The trip has really started! From this moment on, every Km I pedal will be quite interestingly one Km farther away from my grown-up home, and yet, one Km closer to my childhood home… isn't that a nice image?


I got on the bike again and started pedalling due south. If you look at a map of Europe, you will notice that Madrid is actually southwest of Berlin, but my route takes me south for a good 450Km. Just in case you are wondering, there is a two-fold explanation as to why I am taking a slight detour: a) a good friend of mine moved to Linz a few years ago and I have been meaning to go visit for a while and b) I wanted to include the Alps in my tour as there are few places where I feel happier than around mountains.


South I went then, with Dresden as my guiding beacon. After a few hours of riding, getting slowly accustomed to my bike's new "love handles", my stomach started rebeling and asking for food. I hadn't actually packed much to eat for this day, since I had planned to stop at one of the many small town supermarkets that lay on my way. It was a little after 6pm when I came to the next town and headed to the nearest supermarket. A sign crushed my appetite: CLOSED. This is strange, since pretty much all supermarkets in Germany close at 8pm… -"Damn" - I thought. "Oh well, lets try at the next town". A couple Km afterwards, same result… supermarket: CLOSED. I approached a middle-aged couple that was walking down the road and asked them in German - "Excuse me, do you know of any place around here where I can buy some food, that is still open?". The man translated my question to his companion in what I made to be Polish, and the woman started laughing… She said something to the man, who also started laughing. I was tempted to start laughing as well, but my hunger had made me unusually irritable. I looked at the man with inquiring eyes and he told me: "Junge, Supermarkt zu, Sonntag! (Young man, supermarket closed, Sunday)"… Having worried about the weight of my bike, about the thousands of Km ahead of me, about the preparations for the documentary interviews I was going to do over the next weeks, about the prolongued time away from my loved ones in Berlin and about punctured tires, I had forgotten an elementary truth: all shops are closed on Sunday!!


I was now 7pm and all I had left with me was about 400ml of water, a müsli bar and a starved belly… I am a big guy, this amount of nutrition is enough to make my pinky finger function for about 25min… Forget about cycling! I reluctantly got on my bike as the middle-aged couple walked away, probably cracking jokes about the hungry looking "Junge" who wanted to buy food on a Sunday! I kept riding, now quite slowly looking for a place to camp for the night… "I will have a big breakfast tomorrow" - I thought. But not 2 Km after I had started pedaling again, something wonderfull happened. Right next to the bike-path I was riding through, someone had planted a cherry tree. At this time of the year, cherries are ripe for the picking. The redness of the ripe berries roared at me from a distance and so I parked my bike next to it and approached the tree. I inmediatelly noticed that I was not the first cyclist to have been summoned by the juicy promise of fresh fruit. Most of the lower branches had already been stripped of produce… but lets not forget, I am big guy! At over 2,00m (6'7'') and thanks to my long orangutan-arms, I could reach plenty of branches that none other had yet gathered. This translated into being able to eat as many cherries as I wanted. I made sure to eat enough to be able to cycle for another while, and yet, due to their laxative super-powers, not so many that I would spend the next day getting off the bike every 15 minutes!


From a sustenance perspective, the day was saved. Now it was time to find a place to pitch the tent and get some rest for the soaring legs!

​I---------------I



Dear reader, thanks for visiting our blog, please leave us your comments below!
​
We are trying to raise funds to get the 3000REASONS documentary produced, so that we can share this wonderfull story with the world. You are most welcome to help our crowdfunding efforts under the following link:

www.gofundme.com/3000reasons

​Thank you!!
Powered by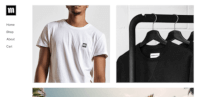 Create your own unique website with customizable templates.