​UP AND DOWN SMALLER VALLEYS

I made my way westwards across Austria towards the city of Innsbruck, where I had planned to cross the Alps into Italy by way of the Brenner Pass. Getting there from

Salzburg

was as challenging as it was beautiful. A myriad of steep, narrow valleys would lead me to the Inn river, which I would then ride upstream until reaching Innsbruck.

On my way there, I pedalled through what I could only imagine to be winter sports paradise in later colder months. The numerous small alpine villages that are scattered across this region cater to the needs of skiers, snowboarders, hikers, mountain bikers and nature-lovers in general. The houses in these little towns reward

by-passers

with a flirtatious wink, having their perfectly wooden framed facades all dolled up with colourful flower boxes.

House in the Austrian Alps

Although the continuous up and down cycling from one valley to the next was tiring, each time I passed one of these towns I was re-motivated to take on the next valley. Eventually, I landed in Wörgl, a somewhat bigger town with an impossibly difficult name to pronounce, that lay on the riverbanks of the Inn. Here I stopped at a bakery, ordered a coffee and a croissant and made a little pause to regain some strength for the last push up the river towards Innsbruck.


After each coffee/snack intermission, it usually takes my legs a good 15-20 minutes to warm up again and push the bike at my normal cruising pace. It was therefore no surprise to me, that a few minutes after leaving the bakery two young teens darted past me on the bike lane at an impressive pace. What did surprise me, was that a few seconds afterward, a very elderly woman flew by me with equal agility and joined the two teens. Now let me clarify, that I don't mind being overtaken by anyone, I was simply surprised at the fantastic pace she was able to sustain on inclined terrain! I got my camera out as fast as I could, and pursued this unlikely racing trio to get some footage. My still lethargic legs and full belly did not agree with my decision to go after the multi-generational racing devils, but I somehow managed to catch up to them.

Chasing after the speedsters!

Upon closer inspection, I saw that the rocket-granny was actually riding an electric bicycle. What a great invention these are! Because of her, I started noticing that a lot of people in this valley (and not just the elderly) were using electronically assisted bicycles to move around. I though this was great, as a small electric motor, allowed people of ages to travel short and medium distances in this hilly terrain on a bicycle. I rode another 50Km up the river until I reached Innsbruck, capital of Tirol.


INNSBRUCK AND THE BRENNER PASS


The first thing I noticed when I entered the city was the imposing Beriselschanze, one of the most prestigious ski jumping hills in the world. This structure on the southern slopes of the city is a hint of the vital role that winter sports play in this city. I, however, arrived in high summer, so there was sadly no spectacular jumps to be seen.

The Innsbruck ski-jumping hill

This city is embedded between two mountain ranges, the contour of which delineate national borders. To the north, the Wetterstein mountains act as the natural frontier with Germany. To the south, the Hochfeiler and Wildspitze mountains separate Austria from Italy. Although it might feel a tad claustrophobic for those not used to living around mountains, I immediately felt at home in Innsbruck, and couldn't help fantasizing for a brief moment about how it would be to live in such a place. I took a day off in Innsbruck, gathering up strengths before heading up the Alps towards the Brenner Pass, in what would be the toughest climb so far. During my stay in Innsbruck, I was hosted by Ulrieke, a researcher at the city university, and one of the loveliest people I have had the pleasure to have known.

Photo-gallery of Innsbruck

Once rest-time was over, I hopped on the bike and started pedalling up the slopes of the Austrian side of the Alps towards the Italian border. I think each cyclist has a different way of dealing with a long, steep climb, and mine is pretty simple. I put my head down, pedal and concentrate on the very few meters that are ahead of me (looking up is too discouraging!). I then find a mantra that I keep in rhythm with my breathing… it can be anything really:

"Hakuna (breath ein),

matata

(breathe out),

hakuna

(breathe in),

matata

(breathe out)",

OR

​

"Potatoes (breathe in), with mustard (breathe out), potatoes (breathe in), with mustard (breathe out)"

I repeat this hundreds or thousands of times until I reach the top. After a few repetitions, one might even enter what is known as "the zone": a metrical, meditative, mental state of mind, where physical pain is excluded from consideration. It is not always easy to reach this state, but once you are there, you don't want to stop until you reach the top… it is really quite pleasurable getting your body to obediently get up a mountain on command. Luckily for me, I did have one of those days, and I reached the Brenner Pass without suffering too much.



Looking down the Italian side of the Alps

I was now atop the Alps, on the border with Italy and, best of all, with a looooong way downhill ahead of me, almost 200 Km down the Adige valley. On top of that, two good friends from Madrid had decided to come meet me a few days later in Verona, and we would pedal together across northern Italy, all the way to Turin. I was a very happy man. And things were just about to get better. Much better.

I---------------I

​


Dear reader, thanks for visiting our blog, please leave us your comments below!
​
We are trying to raise funds to get the 3000REASONS documentary produced, so that we can share this wonderfull story with the world. You are most welcome to help our crowdfunding efforts under the following link:

www.gofundme.com/3000reasons

​Thank you!!
Powered by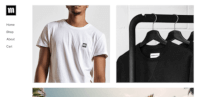 Create your own unique website with customizable templates.