DANGEROUS BRIDGE CROSSING


A few kilometers after leaving Prague's urban center, the bike path along the Vlatava reappeared and gave me the gift of tranquility and peace that I had been missing while in the bustling metropolis. I cycled slowly, enjoying the meandering course of the river making my way through central Bohemia and its shallow valleys. I was cycling on the eastern bank, with the river on my right and the railway tracks on my left. By noon, and without much notice, the bike path abruptly ended, cut by the tracks that suddenly veered to the right, westward, to make their way over a narrow, one-way train bridge that crossed to the other side of the waters. There was a road that also followed the river on western bank, so my first impulse was to push my bike over the train tracks on the bridge, make it across the Vlatava and continue pedalling southwards on the road. The bridge, however, was so narrow and so long that if a train suddenly appeared while I was crossing, I would have had no other option than to throw the bicycle over to the current below and then follow my two-wheeled companion myself. Not worth the risk, I thought.


I turned around and was about to undo around 10Km of bikepath to the last bridge I saw down the river, when I saw a young family approaching. The parents must have been in their late 20s, and they were pushing two bicycles. Each bike had a child in it, one in a baby seat just behind the sattle, and the other in a little trailer that was latched to the back wheel. I asked them if they knew a way across without having to undo the 10Km I had already cycled. "Well, you can cross through this bridge right here", said the mother in fluent English, pointing to the train bridge 30m behind me. "It's a bit dangerous", I replied, "it is meant for trains". She shook her head and pushed her bicycle onwards, as her husband followed. A few seconds afterwards, she looked back at me and yelled "Common! We are also crossing the bridge, its adventurous!".
​

Hmm… If they were crossing with their infants, it must have meant they were either a bit coo-coo, or that they knew for a fact that there would be no train crossing at that time. I resolved they were sane and responsible parents and decided to cross the bridge with them.

Crossing over the train bridge


Feeling the railroad ties crack behind my feet as I walked over the bridge was as scary as it was exciting. Once we were over the river, I said goodbye to the family and pedalled forward towards the Austrian border. I had planned to take two days to travel the 250Km that separated Prague and the city of Linz, so I had some ground to cover.


AN ITALIAN TO THE RESCUE


The day was hot, hotter than any other day since I had left Berlin. The weather forecast had predicted temperatures raising to 33°C in the afternoon, but it felt like it was closer to 40°C. I pedalled a few hours through the thick coniferous forest of Central Bohemia. The heat made the trees perfume the atmosphere, and their fragrance reminded me of my final destination in the mountains near Madrid: a bouquet of hot dry air intertwined with the scent of pine trees, the smell of home.


Eventually, the scorching heat forced me to stop for a refreshment at the town of Sedlcany. I bought a cold fizzy drink and sat in the shade outside the store. Drowsiness came over me, so I decided to honor the good old Spanish tradition of sleeping a little siesta. I set my alarm clock to buzz an hour later, hoping the sun would have gone down enough by then to cool the torrid air a few degrees. It was not my alarm clock that woke me, however, but a "Hello!" in an unmistakable Italian accent.


The man that woke me looked like he had just won one of the stages in the Tour de France. He had a cyclist frame: thin, athletic and with long, slim limbs. He wore professional cyclist gear, clip-shoes and had a Giant race-bike next to him: the works. I stood up, still drowsy from my afternoon nap and we got to talking. His name was Andrea. He had also started his trip in Berlin, and was now heading to the region of Abruzzo, in Italy. In comparison to me, however, he was in another league all together. It had taken him 3 days to cover the distance I had done in a week. He worked as a bike messenger in Berlin, and had decided that, during his vacation days, he would dart 1.500 Km through Europe on his bike to spend a couple days with his family. Hard core. We would be cycling in the same direction until the city of Budweis (where the original Budweiser beer is from) and from there he had planned to head to the west, and I to the south. We decided to join forces for the rest of the day.

Andrea on his Berlin-Abruzzo expedition


We left the store and pedalled a few Km at a quicker pace than I was used to. I had the feeling he hadn't even broken a sweat, but I was already a perspiring mess of aching muscles, salty clothes and gasping breaths. I did find it a bit frustrating, I must admit, to see with what ease he climbed the hills. His cheerfulness at the end of every climb was as encouraging, as it was disheartening. I think at some point, he saw the exhaustion in my eyes and invited me to have dinner with him if we rode another couple dozen Km together. "Santiago, tonight we have pasta with pesto a la genovesa…. Typical Italian, bought in the Czech Republic!" he playfully said after a particularly steep hill, "forza, amico, forza!!". I couldn't resist the idea of a warm meal, and so inadvertently he gave me the boost I needed to pedal another 40Km.


As night closed in on us, we hid our bikes in a pine forest and built our camp for the night. Andrea delivered on his promised, we ate pasta with pesto and chatted away. It was great to be able to share road stories with someone who was doing the same thing as me. The next morning Andrea surprised me again. He didn't have much luggage with him, as he had packed efficiently and left all non-essentials at home. But all non-essentials, apparently, did not not include an espresso maker. He had been carrying his little macchinetta all the way from Berlin, so he could have a shot of espresso every morning! Pasta with pesto and a shot of espresso within 12 hours… My road companion had managed to take me to a temporary mini-Italian-paradise while on the road.

Fresh coffee in the morning.


I knew it would be hard to make it all the way to Linz that day, but at least I wanted to get over the Austrian border, and that was well over 100Km away from where we had camped. I was a far slower cyclist than my new Italian friend, and so I had to get going. I thanked him for his generosity, wished him happy travels and, re-energized by the espresso shot, took off due south. "Grazie, Andrea"!


A SLICE OF STALE BREAD (SOAKED IN WATER)


I. Hate. The. Rain.


Yes, sure, it waters wild plants and crops, cleans and humidifies the air, feeds streams and rivers, allows humans to obtain hydropower, replenishes the water table…. Well, big deal! It also soaks your clothes, fogs your glasses, makes the pavement slippery, impedes vision, makes cornering dangerous and turns your tent into a damp, musty and unlivable rat hole. It is a wet and miserable phenomenon that mercilessly beats your soul to the ground.

I mean, honestly, if you put its few life giving powers on one side of the balance, and its highly bothersome qualities on the other, the outcome could not be any clearer: the rain brings net negative effects to human life. Why Mark Watney ever wanted to come back to this rain-infested blue planet is still a mystery to me.


A few Km after leaving Andrea, I had the bad fortune of getting caught in the midst of a summer rain-extravaganza while cycling across South Bohemia. I still wanted to get to the Austrian border before the end of the day, which now lay about 90Km away, so I just had to soldier on.
​

Liquid misery

​Long distance cycling is more of a mental than a physical challenge. If your head is the right place, you can enjoy even the most painful of physical discomforts. The incessant showers, however, were drowning my good spirits. Not content with that, the Wicked Gods of Weather summoned their pals, the Topography Archangels of Pain, who also started rebelling against me. Much like puberty does to a teenagers face, the massive crash of the African and European tectonic plates that created the Alps rippled all the way to this region scarring the Czech southernmost province with an endless acne of rolling hills.

In my enervated state of mind, I started despising the seesaw road over the green dunes. The downhills stopped being a reward for the effort of the ascension, but a premonition of the climb that would start at the bottom. I started feeling like Sisyphus, carrying my boulder bicycle up the hill, only to watch it roll to the bottom so I could pedal up again. The untiring precipitation had worn my patience thin. The hills were just the coup de grâce.

I somehow made it to the border town of Dolni Dvoriste, where I spent my last remaining Korunas in a gas station. I bought a coffee and an overpriced cheese sandwich and stayed in the small shop a little while, as I tried to warm up my bones. The Austrian border was just 100 meters away and I was about to leave the Czech Republic. As irritable as the last Km had made me, I was still appreciative of what an amazing couple of days I had had in this country. Other than the 30Km I rode on a highway and the rainy last day, cycling through this country had been a blast. I had pedalled through beautiful bike paths along rivers, on almost car-free winding country roads, and through the beautiful city of Prague. I had seen endless fields of hops, wheat and corn, and enjoyed the coniferous forests in the southern provinces. But now it was time to get on the bike and cross the next border, Austria awaited.

NOTE TO SELF: I must learn to better deal with adverse weather conditions. That was surely not the last day of rain in this trip.





I---------------I

​


Dear reader, thanks for visiting our blog, please leave us your comments below!
​
We are trying to raise funds to get the 3000REASONS documentary produced, so that we can share this wonderfull story with the world. You are most welcome to help our crowdfunding efforts under the following link:

www.gofundme.com/3000reasons

​Thank you!!
Powered by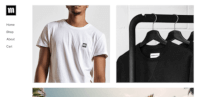 Create your own unique website with customizable templates.