Recently, Canada's Prime Minister Justin Trudeau let the following words slip out of his mouth:

"No country would find 173 billion barrels of oil under the earth, and just leave them there". To make his point clear, he added: "The resource will be developed [...] our job is to ensure that this is done responsibly, safely and sustainably"

I remember laughing out loud when I first heard about this. How can someone that has captured the attention of so many (especially through social media) by saying all the right things, be able to say something that is so obviously wrong? How can the head of state of Canada (a country who's voice has steadily grown louder when it comes to fighting climate change) dare say something so absurd and contradictory in public?

Well, here is a little video to express my disconent:
​

Powered by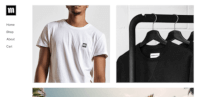 Create your own unique website with customizable templates.