Three. Two. One. Go!!

The idea popped in my head some 3 months ago, in the middle of the night. I woke up aroused by it, excited to see how this could be done, what gear I would need, how long it would take, what route would be best… It was a simple idea, and yet, it has taken me months to get ready for it: get on a bike and ride across Europe, from the city I live in, Berlin, to the town I grew up in, Torrelodones (right next to Madrid) and along the way find out what efforts are being done to support and promote the use of the bicycle as a viable transport alternative in Europe while making a film documentary about it.


Althoug I could write half a Bilble worth of material on how to get ready for a trip of this magnitude, I will get into the preparation part of the trip in a later post, right now I am too excited about the fact that the trip is already on the way! So let me tell you, dear reader, what I envisioned when I planned this bicycle trip across Europe and what the first two days have been like:


THE TRIP:


The idea, as mentioned above, is quite simple: hop on a bike with everything I will need to lead a nomad "semi-comfortable" life for two months, and ride the 3000km that link Berlin and Madrid. Throughout the 6 countries that I will ride through (Germany, Czech Republic, Austria, Italy, France and Spain), I will interview citizens, government representatives and bicycle initiatives to find out the benefits of sustainable transport and a healthy lifestyle.


FIRST DAY:


Last Saturday (July 2nd) I set off from Berlin. Around 15 people came along for the first leg of the trip: 30km to Potsdam, an idyllic burgeous town neighbouring Germany's capital. Given the fact that it was raining cats and dogs on that day, I was positively surprised to see that so many people came to ride along. I was, admitedly, quite nervous. No, that's an understatement. I was VERY nervous. Having spent countless hours researching, preparing, planning, and training for this trip, it was quite unavoidable to be that jittery on the parting day. So I was incredibly thankful to have so many people there during the first kilometres, as I could focus my attention on having friendly conversations, as opposed to having my brain go bananas worrying about things like: "are you REALLY SURE that you packed everything you need for the next two moths?", "how many times are the tires going to puncture?", "how is your weak knee going to deal with the endless mileage?", "how do you say I am hungry in czech, or where is the toilet in Italian?"….


The rain subdued a few minutes after we took off, and it lead to a very enjoyable ride to Potsdam. Upon arrival we improvised a picnic, and, having a few bike fanatics among us, we shared bicycle stories, ate and enjoyed the views of the Tiefer Lake and the Babelsberg Park.


I pitched my tent in a nearby camping ground, got into my sleeping bag and tried to go through all the beautiful moments that day had brought… it didnt really work, I was asleep within seconds, exhausted from a day full of emotions.


SECOND DAY:


The last of the remaining entourage went home this day, and so I was, for the first time, alone on the road that lay in front of me. I hopped on the bike and rode for about 2 km, before taking a prolongued stop: I realized the bike was really heavy. I think in my excitement the day before I hadnt quite noticed this, but riding a "naked" bike and one that is fully loaded makes a world of difference. It is difficult so steer, balancing the bike at lower speeds is tricky, picking up speed is a challenge and so is breaking! My bamboo bike had felt so impresively light and maneauverable the weeks before, and now I had to get used to a whole new riding style. It was here though, just 2km away from Potsdam, 32km away from Berlin, that it hit me: the trip has started! The trip has really started! From this moment on, every Km I pedal will be quite interestingly one Km farther away from my grown-up home, and yet, one Km closer to my childhood home… isn't that a nice image?


I got on the bike again and started pedalling due south. If you look at a map of Europe, you will notice that Madrid is actually southwest of Berlin, but my route takes me south for a good 450Km. Just in case you are wondering, there is a two-fold explanation as to why I am taking a slight detour: a) a good friend of mine moved to Linz a few years ago and I have been meaning to go visit for a while and b) I wanted to include the Alps in my tour as there are few places where I feel happier than around mountains.


South I went then, with Dresden as my guiding beacon. After a few hours of riding, getting slowly accustomed to my bike's new "love handles", my stomach started rebeling and asking for food. I hadn't actually packed much to eat for this day, since I had planned to stop at one of the many small town supermarkets that lay on my way. It was a little after 6pm when I came to the next town and headed to the nearest supermarket. A sign crushed my appetite: CLOSED. This is strange, since pretty much all supermarkets in Germany close at 8pm… -"Damn" - I thought. "Oh well, lets try at the next town". A couple Km afterwards, same result… supermarket: CLOSED. I approached a middle-aged couple that was walking down the road and asked them in German - "Excuse me, do you know of any place around here where I can buy some food, that is still open?". The man translated my question to his companion in what I made to be Polish, and the woman started laughing… She said something to the man, who also started laughing. I was tempted to start laughing as well, but my hunger had made me unusually irritable. I looked at the man with inquiring eyes and he told me: "Junge, Supermarkt zu, Sonntag! (Young man, supermarket closed, Sunday)"… Having worried about the weight of my bike, about the thousands of Km ahead of me, about the preparations for the documentary interviews I was going to do over the next weeks, about the prolongued time away from my loved ones in Berlin and about punctured tires, I had forgotten an elementary truth: all shops are closed on Sunday!!


I was now 7pm and all I had left with me was about 400ml of water, a müsli bar and a starved belly… I am a big guy, this amount of nutrition is enough to make my pinky finger function for about 25min… Forget about cycling! I reluctantly got on my bike as the middle-aged couple walked away, probably cracking jokes about the hungry looking "Junge" who wanted to buy food on a Sunday! I kept riding, now quite slowly looking for a place to camp for the night… "I will have a big breakfast tomorrow" - I thought. But not 2 Km after I had started pedaling again, something wonderfull happened. Right next to the bike-path I was riding through, someone had planted a cherry tree. At this time of the year, cherries are ripe for the picking. The redness of the ripe berries roared at me from a distance and so I parked my bike next to it and approached the tree. I inmediatelly noticed that I was not the first cyclist to have been summoned by the juicy promise of fresh fruit. Most of the lower branches had already been stripped of produce… but lets not forget, I am big guy! At over 2,00m (6'7'') and thanks to my long orangutan-arms, I could reach plenty of branches that none other had yet gathered. This translated into being able to eat as many cherries as I wanted. I made sure to eat enough to be able to cycle for another while, and yet, due to their laxative super-powers, not so many that I would spend the next day getting off the bike every 15 minutes!


From a sustenance perspective, the day was saved. Now it was time to find a place to pitch the tent and get some rest for the soaring legs!

​I---------------I



Dear reader, thanks for visiting our blog, please leave us your comments below!
​
We are trying to raise funds to get the 3000REASONS documentary produced, so that we can share this wonderfull story with the world. You are most welcome to help our crowdfunding efforts under the following link:

www.gofundme.com/3000reasons

​Thank you!!
Powered by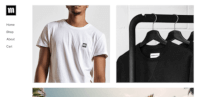 Create your own unique website with customizable templates.