HEADING TOWARDS THE RIVERBANK

I woke up in the middle of the woods. Having slept in a different location every night for a few nights in a row, I was a bit confused when I opened the tent's zipper and didn't recognize where I was. Thick foliage lay on the ground (which made for an excellent natural mattress) and as I saw my bike leaning on a nearby tree I started remembering how I got there.

The day before I had almost made my way to the banks of the river Elbe, but as tiredness started creeping in that evening, I had decided to find a place to pitch the tent. I saw a man on a bike with two red panniers on the back-rack riding in front of me. I sped up, caught up with him and asked him if he knew any camping grounds around there where I could spend the night. He said the closest was some 20km away, but that I could just do "wild-camping" for the night in any of the nearby forests. "Just be sure to walk a good 100m away from the road, where nobody will see you, and you will be fine. People here do it all the time". I had planned to do this kind of wild-camping in other countries, but not in Germany. Here is why.

​

Many

countries'

regulation on camping on public grounds is either non-existent or very lax. Germany does have a law (of course) covering the topic of pitching tent-like structures outdoors. However, as annoyingly specific and non-interpretative as German laws are, there is definitely a loophole when it comes to camping on public grounds. The problem lays on the description of what constitutes a tent, a yurt, a tarp or a portable canvas (some of these being allowed, and some not)… it is quite open to interpretation, and thus the law cannot be enforced without the benefit of the doubt. One thing is made very clear though, for obvious reasons you CANNOT pitch a tent on biosphere reservoirs… Other than that, it's a grey area. How grey? Well, since I have never done this before, it seemed pretty damn dark to me… like

Gandalf's

unwashed, travel-worn robes bathed by a dim light in a dark underground mine. I guess once I have my own cathartic experience, this grey will also turn to a lovely shinning white (

ok

, done with the Tolkien reference… I couldn't resist the temptation… sorry).

Until that day I had camped at "official" (another word for subject to charge) camping grounds, but as dark-grey as the law seemed that evening, I was too tired to care. I hopped off the bike, pushed it a good 100m into the forest, found a little nook and pitched my tent.​

Camping in the woods

The next morning, after coming to my senses and remembering how I got there, I packed my bags on the bike and pushed it back to the road. This kind of lodging felt strangely satisfying, it gave me a huge sense of freedom. I was not too far from the small town of Jüterborg, where I briefly stopped to restock muesli bars, fruits and bread, before pedalling on south towards the river Elbe. It didn't take too long before I reached Prettin. Here, I had seen on the map, there was a ferry that crossed to the other side of the river, where the Elberadweg (Elbe Bikepath) would take me all the way to Dresden riding upstream. There are plenty of bridges that cross this river, but crossing by boat is just so much cooler. For a mere €1,00 (+€0,50 for the bike) I enjoyed a voyage across these mild waters, landing safely on the southern banks not 2 minutes later. It was here that the most spectacular day of riding thus far started.

Ferry at Prettin over the river Elbe

UP THE ELBE TOWARDS DRESDEN

The Elbe Bikepath runs over 1000km, from the river's mouth in Cuxhaven (in northwestern Germany), over Hamburg, Magdeburg, Dresden and well into the Czech Republich. From the ferry-crossing I would bike to Dresden, covering a little over 100Km. This snippet was enough to appreciate how fun, exciting, functional and beautiful a bike path with proper infrastructure can be.The Elberadweg is very well signaled and runs parallel to the river, which brings one a certain kind of comfort, as having the river next to you continually confirms that you are riding in the right direction.

A few Km down the road I met Paul, a septuagenarian bike enthusiast from Stuttgart. He rode at an incredible pace, considering his age, and since we were going in the same direction, we decided to bike together to the next town, Torgau. Actually, I think it was me who unilaterally made this decision. I hadn't had a real conversation in the last days, I felt like chatting and Paul looked like he could have a lot of interesting things to tell. Although it took a dozen questions to extract a non-monosyllabic response out of him, my silly banter eventually grew on him and he started telling me interesting things about his life.

Paul had been an engineer who was now retired. He loved cycling, so once a year he packed his touring bike, took it with him on a train and set off to discover a new bikepath in Germany. Each year and for each bikepath he would ride for a week before taking the train back to his hometown. He would keep doing this, he said, for as long as the legs would allow it. He had been all over Germany, and knew the national bike path network like the palm of his hand. I wondered in how many countries there would be enough intercity-bikelanes for this to be a hobby that could be sustained well into retirement age. I asked Paul if he had ever cycled outside of Europe. "I speak two languages, German and Swabian (a German dialect)" he said. "I wouldn't dare go to another country. I did once cycle a 4 day tour on the French side of the River Rhine with a friend. But each night we would cross to the German side to sleep!".

As we approached Torgau, Paul told me this was the place where the Soviet and American troops met for the first time just before World War II ended, in which was later called Elbe Day (April 25th, 1945). This constituted a considerable milestone during the war efforts, signaling the inminent defeat of the Nazi regime, who's capitulation came within the fortnight. Paul's day of cycling ended here, where he had arranged lodging for the night. We said our goodbyes and I continued cycling up the Elbe.

Paul from Stuttgart and a plaque in Torgau commemorating Elbe Day.

Although my plan had been to take two days to reach Dresden, I somehow couldn't stop cycling. I initially wanted to find somewhere to camp around the town of Riesa, a few Km up the Elbe from Torgau, but was too mesmerized by the Elbenradweg's winding beauty that I continued pedalling on. Until that point, the Elbe Valley had been quite flat, with wide-open skies. On both sides of the river endless fields of maize and wheat wove a patchwork quilt of amber and green. However, once I cycled past Riesa, an actual valley started to take shape, the steepness of its walls increasing proportional to how many Km I was riding upstream. Soon I would reach Meissen, the capital of German porcelain. I found a stand where an old man sold self-made quince juice and took a little breather to enjoy the refreshing sweet nectar.

It was already 9pm by the time I arrived at Meissen. Settled in a valley of now impossibly vertical walls, this small town, sometimes called the "craddle of Saxony" is guarded by the imposing castle of Albrechtsburg and the adjoining cathedral . As I approached the city, the sun was right on my back, creeping behind the twisting valley I had just pedalled through and rewarding everything in front of me with an embellishing golden glow. The castle, a pretty sight as it is, was doubly beautified with the fading sunlight. Sadly, I didn't have time to linger, as it would be dark soon and I hadn't yet found a place to camp.

The sun over the river Elbe at my back as I crossed the bridge in Meissen.

Excited by the previous night's "wild-camping" experience, I was now in search of a forest in which to set camp for the night. Getting out of this densely populated valley was necessary in order to find a forest big enough for me hide in. There was a problem though, as the above mentioned impossibly-vertical walls, that had so beautifully framed the idyllic town of Meissen, now became impossibly annoying, as getting out of this valley was a feat for highly experienced mountain climbers without an elephantine bicycle to carry. I was forced either to turn back and ride downstream for a few km to some forests I had seen on the way, or keep pushing up the valley towards Dresden. I didn't feel like undoing one single meter I had accomplished that day, so I just kept riding up the river, hoping for a small forest to appear in this narrow canyon.

(If you are not my mother, keep reading. If you are, skip to the next paragraph):
The night started to take over as my tired legs were screaming for some sleep. 10Km after I left Meissen, and not having found any forests, I settled for second best: I pitched my tent behind an abandoned warehouse and hid my bike with some old plastic I found laying around. The place was dusty and smelled of old tires, but I had two impenetrable layers of protection: my tent and my sleeping bag. Inside this mini-world I was safe and cozy. I ate my remaining müsli bar and fell asleep within minutes. I woke up the next day, unharmed, excited to ride the few remaining Km up the valley to arrive in Dresden.

(Addendum for mother):
The night started to take over, but my legs, fit and strong felt no pain. 10Km after I left Meissen, an older couple saw me cycling down the road and invited me to their home. They had a son my age, who recently married and moved with his wife to the neighbouring town. They offered me his old room for the night, and cooked a lovely dinner for me. We had champignon-creme-soup, roasted lamb, asparagus with hollandaise sauce, quail eggs and strawberry cheese cake for desert. Their neighbour, Helmut, had come over for dinner that night. He was a top-notch accordion player, who had learned his skills in the Vienna conservatory. By the fireplace, Helmut played a tune as the couple sang me an old German folklore song while I drank hot tea. I fell asleep on the couch. I woke up the next morning to the smell of coffee, covered in a self knitted blanket as the last remaining logs were still crackling in the fireplace. I was excited to ride the few remaining Km up the valley to arrive in Dresden.

Helmut, the accordion player.

I---------------I


Dear reader, thanks for visiting our blog, please leave us your comments below!
​
We are trying to raise funds to get the 3000REASONS documentary produced, so that we can share this wonderfull story with the world. You are most welcome to help our crowdfunding efforts under the following link:

www.gofundme.com/3000reasons

​Thank you!!
Powered by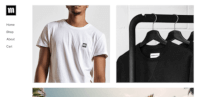 Create your own unique website with customizable templates.