​ENJOYING FRIENDS AND HOMELY COMFORTS

Linz

welcomed me with open arms. This northern Austrian city saw to it, that the temperamental skies that had been soaking my good spirits would cease their annoying drizzle for a little while. On top of that, I was hosted by my friends Megan and Andreas, who generously offered to put me up and let me take a rest from the bike. I met Megan while in university in Berlin, and had always tremendously enjoyed her perceptive and astute conversation, especially regarding environmental issues.

In the evening, we went to Andreas' family house in the outskirts of the city, where I was lavished with delicious homegrown food. Their garden had been cleverly designed and offered so much produce, that they had had to come up with ways of preserving food surpluses. For example, excess apples would be either turned into mousse, dehydrated into snackable slices or made to cider. It was inspiring to see how in touch they were with how food is actually grown, processed and preserved.

Enjoying great home-grown food at Megan and Andrea's house in Linz

For two days, I made a parenthesis in my cycling adventure in the oasis of ataraxia that they provided. My legs were now rested and ready to take on the next challenge. However, I had been able to relax to such an extent, that I had to make a huge mental effort to get back on the bicycle again and start pedalling.

EXPLORING ALTERNATIVE MODES OF TRANSPORTATION

The bicycle is a great way to get around, but it does have its limitations. Of course, if one is able to take a prolonged period of time to travel, like I am doing, a bike can literally take you across a continent. But this is not generally the case. Thus, it is important to explore how to mix the bicycle with other transportation modes to achieve a greater flexibility without having to automatically default to driving a gas-powered car. This would be my main focus while in Austria, and my first chance to test

intermodal

transportation would happen roughly half way between

Linz

and

Salzburg

.

My left knee is quite moody and unpredictable. It allows me to climb up and down steep mountains for weeks on end, but then it will just cease to function if I go for a light jog. It is fine with doing squats one day, but decides to send excruciatingly painful

electro

-signals through my nervous system the next day while playing tennis. My schizophrenia-riddled joint had been my main worry while planning this trip, and I had done everything I could to make sure it would hold for the 3000Km I plan to cycle. I had significantly increased cadence (pedalling rate) and decreased power; I had taking days off to rest the knee every once in a while, and brought a knee sleeve to add extra support when needed. And yet, on my way from

Linz

to

Salzburg

, there was something that just didn't feel too good.

I decided to hop on a train for the remaining 40Km, explore how Austrian trains cater to the needs of people travelling with bicycles and in so doing get some good footage for the 3000REASONS documentary. Going about travelling with a bicycle was incredibly easy. For a mere €2,00 I could store my bike in a train wagon that was specifically destined to this end. I obtained a receipt, with which I would pick up my bike when I reached my destination. Easy, affordable and uncomplicated, way to go Austrian trains!

Storing my bicycle in the train

After leaving my bicycle I made my way through the other wagons until I saw a free seat. Once the train started moving again, I looked out the window and realized how incredibly fast I was moving, compared to my normal cycle speed.

A few seats in front of me, I saw two young English girls lively chatting. One of them looked so much like Hermione (Emma Watson), that I was tempted to come by and ask her if she would kindly point her magic wand at my knee and whisper "Reparo!". Had she actually done that, I would have probably asked her to marry me on the spot. She was, unfortunately, not Hermione, and I have a strict no-dating-muggles-without-knee-repairing-powers policy.

It took that train just under a half hour to get to

Salzburg's

main train station. I went to the bicycle carriage, picked up my bike and made my way out to explore the city.

THE HILLS ARE ALIVE, WITH THE SOUND OF

eMOBILITY

!

Since its release in 1965, the film "The Sound of Music" has stolen the hearts of millions of spectators around the world. Set in the picturesque city of Salzburg, its jolly songs, beautiful scenery and captivating love stories have made this movie an ageless classic. It is my mother's favourite film, and so I have seen it dozens of times during my childhood. I must admit, I have grown quite fond of it myself, and I try (quite unsuccessfully) to get my family to sit down every Christmas to watch it together… Usually, it is just my mother and I.

The story of the Von

Trapp

family draws thousands of tourists to the city every year, and for a day, I would join the crowds. Excited to see this town, I exited the train station and found my self mumbling :



​Doe, a deer, a female deer
Ray, a drop of golden sun
Me, a name I call myself
Far, a long, long way to run

​At the info stand just outside the main hall, I asked for a nearby camping site and made my way there to set up my tent. The camping was on a hill some 3Km away from the city center and had spectacular views of the Hohensalzburg Castle, a sentinel which towers over the city, keeping foes at bay, yet surrendering to tourist-invaders.

​

I walked through the city center's cobble stoned streets, and allowed its baroque grace to charm me away. This is the birthplace of Wolfgang Amadeus Mozart, and one can see where the genius might have drawn some of his inspiration for his elegant and exquisite compositions. What a place! For a few hours I was on full-tourist-mode, with my camera hanging from my neck and a city map glued to my left hand.

Photo gallery of Salzburg

The next day I met up with Franz, an e-mobility enthusiast, who had agreed to show me around the city in an electric car and tell me about the symbiosis of bicycle and e-car transportation. About six years ago, he had given up his car and switched to the bicycle for his daily work commute. He argued that

Salzburg

had invested a considerable amount of resources to equip the city with a bicycle infrastructure that would enable its citizens to safely travel through the city, and he thus didn't find much sense in owning a car. "If you ever need to do larger distances, renting an electric car for a few hours makes more financial sense", he explained. "And electric cars are just more fun to drive!".

I have never driven an electric car before, but I had heard that newer models like the BMW i3 or the Tesla Model-S were an absolute thrill. We rode our bikes to a nearby e-car station that had two cars parked, took one of them and went for a spin. Frank was right, the drive was smooth, quiet and comfortable. Once or twice he stepped on the "gas" to allow the car to accelerate, and, boy oh boy, can those things pick up speed!

I once took a course in university, for which I had to prepare a presentation on electric cars. From all the research I did, there was a clear take-home message: electric cars would not achieve a sizable market share until storage technology advanced considerably and recharge infrastructure would be more spread out. Well, this was a few years ago, and there have been giant leaps forward with this technology. Tesla is one of the companies that has been developing electric technologies in recent years, and Franz mentioned that one of their supercharge stations had been recently installed just a few Km away from the city. We drove there to take a look at it. Such stations can charge a cars batteries in just 20 minutes, and allow the user to drive for aprox. 400Km, a fantastic feat of engineering.

​

Franz showing me different electric car charge stations in the outskirts of Salzburg

​
Although the fossil fuel and car industries are mighty like few, the surge of electric cars is, I think, inevitable, and there should be a sense of urgency in transferring to, and investing in this more environmentally friendly mode of transportation, which is a great compliment to bicycle travel.


I left Salzburg the next morning, ready to enter the depths of the Alps that would take me to Innsbruck, before crossing the border to Italy.






I---------------I

​


Dear reader, thanks for visiting our blog, please leave us your comments below!
​
We are trying to raise funds to get the 3000REASONS documentary produced, so that we can share this wonderfull story with the world. You are most welcome to help our crowdfunding efforts under the following link:

www.gofundme.com/3000reasons

​Thank you!!
Powered by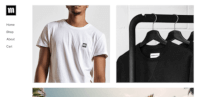 Create your own unique website with customizable templates.