​THE ALTITUDE PIGGY BANK

I find going up and down a hill with a bike functions in a very similar way to saving money in a piggy bank. Pedalling up is just like saving… it is arduous, hard and it takes a lot of time. One requires patience, consistency and perseverance. But alas! One reaches the top and the piggy is full with all the elevation coins and altitude notes you have worked so hard to get. And then what?


Well, you can benefit from all that well earned potential energy and enjoy the way down as a comfortable, leisurely stroll…. Or, you can smash the piggy to pieces, go down the sloping, twisting road furiously fast, and let gravity's unrelenting greed win back all the elevation you have stolen from her. I have never quite mastered the art of spending savings in a cautious manner, so my approach towards going down a hill was not to be any different: hammer the piggy and exchange my alpine currency for adrenaline as fast as possible!

Going up the alps

Granted, my bike is not ideal for picking up speed, as I have mentioned in

this previous post

, it does have a few "love handles". But we have been dancing partners through half a continent, and I know each of its curves, moods and moves by now. We have learned to waltz, tango, boogie and twist and turn in unison. In this most excellent of mountain stages, it was time to give our first show… and it was exquisite! How my bamboo beauty leaned on the curves, how it fearlessly dove in the slopes to pick up speed, how it broke before turns… I lead her gracious figure, and she responded like a pro. Olé!!

Sadly though, however long one has spent pedalling up a hill, going down swiftly will always take a fraction of that time. Our dancing spectacle was soon over as we reached the city of

Bolzano

.

UNEXPECTED PARTY INVITATIONS

Much like Innsbruck, Bolzano is enclaved in a 360° extravaganza of mountain formations. This city is at the heart of the province of South Tirol, a completely bilingual region that almost shares its "allegiance" between Austria and Italy. It was strange knowing that I was physically in Italy, but everything around me still looked like I had never left Austria. I was hosted by Romy, a belgium researcher working in the city, who offered for me to come with her to a friends house for dinner and drinks. I took a shower, put on my most respectable clothes (hiking shorts and a clean t-shirt), tucked my dancing ballerina to sleep and went to the dinner party.

The cathedral in Bolzano

​

​Romy's friends had organized snacks and drinks on a roof top with spectacular views of the city. I tremendously enjoyed being around a big group of young people drinking a beer at a party… this was now something exotic to me! Most of them were researchers at the prestigious

EURAC

Institute, and most of them had come to

Bolzano

for a single reason: mountains. They were all avid

mountaineers

, and already

during the party, they were planning a hike early the next morning… fantastic! I would have loved to join them, but I had to pedal further down south the following day.

The next morning I left the city and made my way southwards towards

Lago

di

Garda

, some 160Km away, where friends of the family had invited me to take a rest. I left

Bolzano

at noon and headed down the

Adige

, a river with an excellent bike path that ran all the way to Verona. I was in no rush, so I made frequent stops to shoot some videos and get some photos done. At one of these stops, and while the camera was still rolling, something truly fantastic happened: I got invited to a wedding!

AN ITALIAN WEDDING

A white convertible car passed nearby honking every few seconds. White flowers on the bonnet, and a matching colored dress worn by the woman in the passenger seat could only signal one thing: a newly married couple. I whistled as loud as I could, waved my hands, and shouted "gratulazione"!! The couple approached, parked near my bike and got out of their car. They asked where I came from, and where I was going. "I am traveling from Berlin to Madrid on that bike over there" I said. "That is fantastic, why don't you come and have a little drink with us?" he responded. When fate puts such a phenomenal plan in front of you, there is only one reasonable answer: YES!

The newly weds!

​
Walter and Martina had been together for twenty years. It had taken Walter two decades, two children and a few proposals to get his sweetheart to finally marry him. He was a romantic who had madly fallen in love with his darling Martina a while ago, they had built a life together and now they were about to celebrate their mutual devotion in front of their friends and family (and a sweaty cyclist in bright tight clothes).


We entered a tastefully decorated country house and they introduced me to their guests as their "old friend" Santiago, lo spagnolo, who was going to join the celebrations. I played the part. I headed to the toilette to changed again into my most respectable clothes (hiking shorts and a not so clean t-shirt), washed my face and went out to enjoy this most unexpected banquet! There was great food, fancy wine, delicious wedding cake, dancing and singing… What a gift! Grazie Martina i Walter!

Photo with Martina and Walter

​

At 5 a.m., as the last guests left the venue, I was faced with two options: I could pitch my tent on a nearby garden and get some rest, or I could hop on the bike and continue pedalling south along the river. Sunrise was nigh, and the wedding couple had intoxicated me with their enthusiasm and love for life, so I decided to get on the bike and enjoy the fresh morning air…

A MOST CHARMING FAMILY

130 Km later I reached the summer town of

Torri

del

Benaco

, on the shores of the very touristic

Lago

di

Garda

. Giorgio and Susana, friends of friends of the family, open their home to me and my bicycle to take a rest and I could not be any happier. Not only did they live in a beautiful house with views of the lake, I was VERY tired and I was VERY sleepy. I went to bed early and I fell asleep almost immediately.

The next morning, this family's endless stream of generosity took me over. Without knowing me, they had not only welcomed me to their home, but also provided the highest of cares… this went well beyond food and shelter, I felt a familiar coziness, the warming comfort brought by gentle hearts. I was able to bathe on their pool of infinite generosity, and the waters were a refreshing reminder of the allure of the Italian lifestyle. The food, the conversation, the attention to detail and joyfulness of their lifestyle was intoxicating. I must admit, I developed a little crush on this charming family who exuded romanticism and joie de vivre.



Giorgio showing me his vegetable garden as the sun sets over Lago di Garda

​

Susana and Giorgio had three teenage children, Lucia, Sergio and Ana, and they were all excellent sailors. We went down to the lake's harbor, took their sailboat and went for a spin.

Lago

di

Garda

, the largest lake in Italy, was formed by a glacier in the latest ice age and the narrower, northern part displays very steep mountains on either side. It is truly a wondrous jewel of nature, and being able to take it all in from a boat just makes it that much more special.

As I packed all the panniers on my bike, I wished I had more time to spend in

Lago

di

Garda

. But as it so often happened, I had to keep pedalling! I said my goodbyes, and started cycling. That evening, I would meet two friends from Madrid, Fer and

Aitor

, who flew in with their bicycles all the way from Spain. We wanted to pedal together across northern Italy, from Verona to Turin. I was really excited to see my friends and finally share the road with people I knew.

​I---------------I

​


Dear reader, thanks for visiting our blog, please leave us your comments below!
​
We are trying to raise funds to get the 3000REASONS documentary produced, so that we can share this wonderfull story with the world. You are most welcome to help our crowdfunding efforts under the following link:

www.gofundme.com/3000reasons

​Thank you!!
Powered by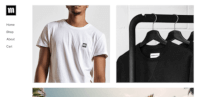 Create your own unique website with customizable templates.